Our Staff
Although we're proud of our products, services, and technology, nothing matches the pride we have in our staff. You see, we learned long ago that we're really in the business of building relationships. For that reason, we put a premium on hiring only the most qualified individuals to serve on our team.
Every person on our staff is committed to providing excellent customer service and producing high-quality products and services. As you work with us in the future, we're confident that you'll find this to be true.
C. Cheryl Archer, President & CEO
Cheryl brings over 25 years of management experience to the design, production and manufacturing of signs. Her responsibilities include developing and implementing programs and strategies that will solidify and grow the SignWorks brand and establish the company as the premiere independently owned minority business engaged in sign production in the Bay Area. Her goal is to leverage the skills of the approximately 240 independent sign companies while managing and training a team of exemplary sign production and graphic design personnel.
Gino Vieto, Design/Production Manager
Gino has several years of sign business experience and more than 10 years of graphic design training. His background includes silk  screening experience and expertise in website design. He has worked for other Bay Area sign companies as well as operated as an independent owner/operator.  He is a talented designer with a wealth of professional experience. He has a unique blend of design skill and customer service focus. This combination allows our customers to achieve amazing signs that communicate their intended message, even when there are tight deadlines to meet. He has designed and fabricated storefront signage, retail interiors, tradeshow graphics, environmental graphics, vehicle signs and wraps, building facades and much more.  He is skilled in Adobe Illustrator, PhotoShop, Flexi-Sign, and MS Office.
Rosanna Schroeder, Sales & Marketing Manager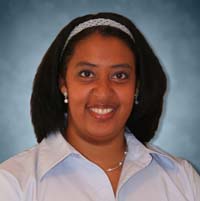 Rosanna has joined SignWorks as Manager of Sales and Marketing. A former Research Associate with Applied Biosystems, MJ Research and Cephied, as well as several other Bay Area biotech firms, Rosanna has a background in molecular and cell biology.  She is a graduate of U.C. Berkeley.  Her outgoing personality and field service background of more than twenty years make her ideally suited for this role. Rosanna will be part of a team assembled to deliver the SignWorks brand and products to local area businesses needing signage and fleet graphics.